Steve De Long is a great guide to have by your side in the wine world. After all, it can be scary, overwhelming and complicated place.
If you're on any journey, it's important to know where you are going. Better yet, you'll want to have a map to help you stay the course.
Steve can help you do exactly that. He makes some of the finest wine maps in the industry today.
Funny thing though, I didn't meet Steve because of his wine maps initially. I met him because of his Wine Tasting Notebook. This was before I learned about the Systematic Approach to Tasting Wine from WSET and Deductive Tasting from the Court of Master Sommeliers. In the early days, I used Steve's book to track my first tasting notes in the wine world.
Beyond maps and tasting notebooks, Steve is also the creator of the Wine Grape Varietal Table, which is like a Periodic Table of wine.
So, if you're wondering how your passion or crazy idea might intersect with the wine world, you need to listen to Steve's interview.
Listen and Watch
Steve De Long's Interview
Check back here on August 21st for the re-release of my interview with Steve De Long.
About Steve De Long
Steve and his wife, Deborah, combined their mutual enthusiasm for both wine and design when they started work on their first product, the Wine Grape Varietal Table.
Visual people by trade – Deborah, a textiles designer and Steve, an architect – the table helped them to make sense of the vast and often confusing world of wine grape varieties.
What started out as a geeky hobby has grown into a full time business that includes critically acclaimed wine maps and tasting notebooks. Great care goes into the research, design and production of all products.
Steve grew up in Oregon wine country which gave him hopeless earnestness and belief in the superiority of Willamette Valley Pinot Noir. He is President of the Wine Century Club and has traveled extensively to taste weird grapes. He attended Washington University in St. Louis and Columbia University in New York.
Update on Steve De Long
Steve is getting ready to release a Kickstarter campaign for a boxed set of De Long wine maps. Here's a sneak peek: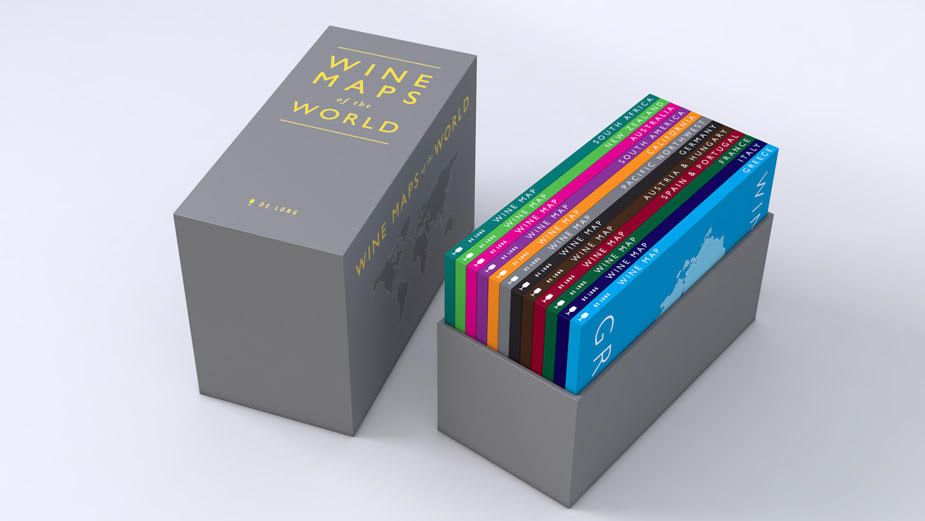 Use the links below and check back here to support Steve on his quest to make amazing wine maps.
Connect with Steve De Long